Dreaming in Colour (Uvile Ximba)
Keywords:
rape, queerphobia, lesbian relationshop
Downloads
Download data is not yet available.
References
Barthes, Roland. A Lover's Discourse: Fragments. Vintage, 2018.
Cele, Bheki. "Minister Bheki Cele: Quarter One Crime Statistics 2021/2022". South African Government. 20 Aug. 2021. https://www.gov.za/speeches/minister-bheki-cele-quarter-one-crime-statistics-20212022-20-aug-2021-0000.
Geduld, Allison & Rene Koraan. "'Corrective rape" of lesbians in the era of transformative constitutionalism." PER: Potchefstroomse Elektroniese Regsblad vol. 18, no. 5, 2016, pp. 1931–52. DOI: https://doi.org/10.4314/pelj.v18i5.23.
Gqola, Pumla Dineo. Rape: A South African Nightmare. MFBooks, 2015.
hooks, bell. We Real Cool: Black Men and Masculinity. Routledge, 2003.
Hughey, Matthew W. The White Savior Film: Content, Critics, and Consumption. Temple U P, 2014.
Rich, Adrienne. "Compulsory Heterosexuality and Lesbian Existence." Signs vol. 5, no. 4, 1980, 631–60. https://www.jstor.org/stable/3173834.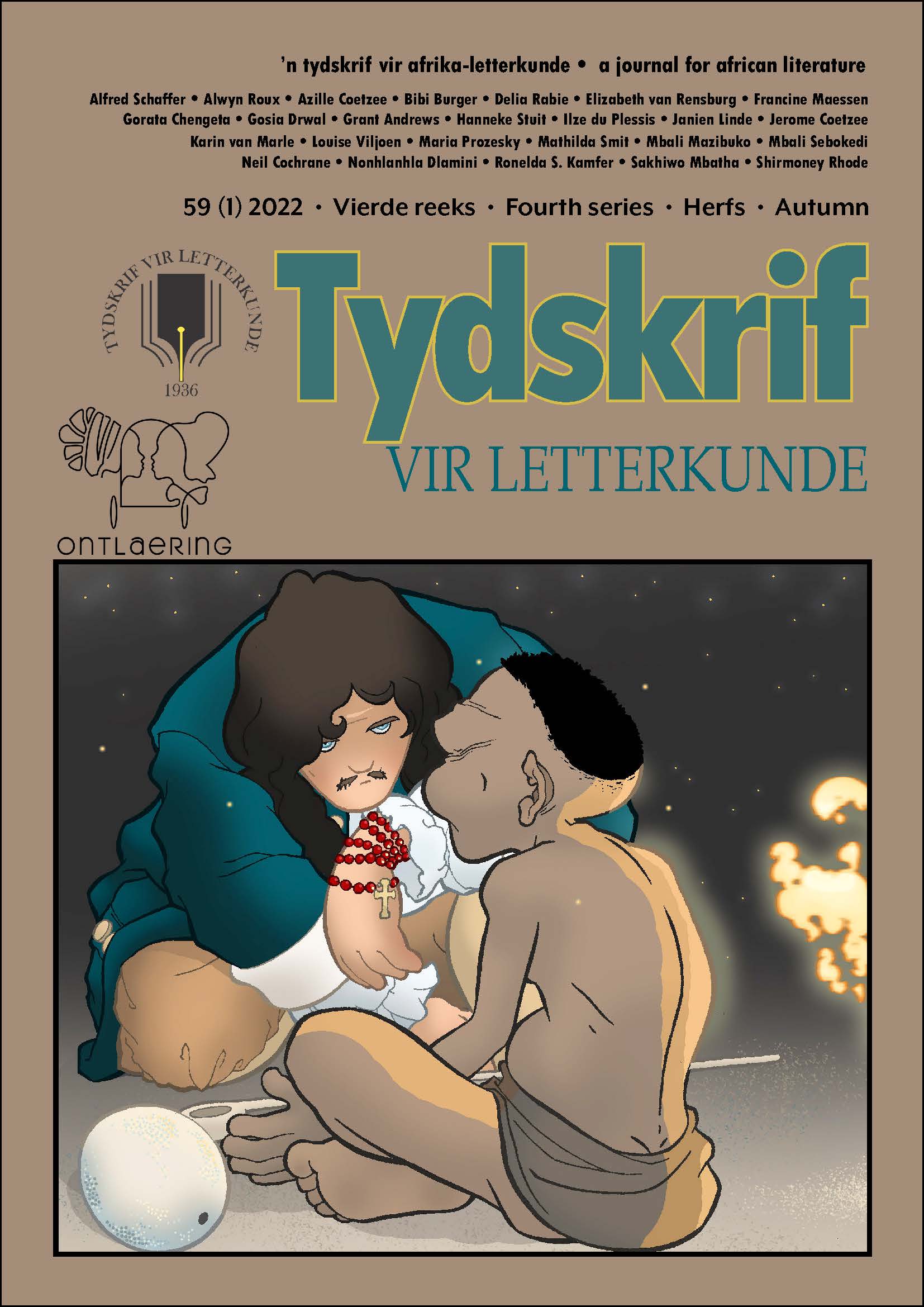 Downloads
How to Cite
Mbatha, S. . (2022). Dreaming in Colour (Uvile Ximba). Tydskrif Vir Letterkunde, 59(1), 134–135. https://doi.org/10.17159/tl.v59i1.13948
License
Copyright (c) 2022 Tydskrif vir Letterkunde
This work is licensed under a Creative Commons Attribution-ShareAlike 4.0 International License.