'… oi, oi! … you must go by the right path': Mofolo's Chaka revisited via the original text
Keywords:
African philosophy, Chaka, interconnectedness, Thomas Mofolo, translation
Abstract
Thomas Mofolo never defended himself against accusations that his novel Chaka distorts historical facts to express anti-Nguni sentiments under the guise of Christianity. But in a way he foreshadowed the possibility of it, by including as part of his novel a sentence which has become one of his most analysed: "But since it is not our purpose to recount all the affairs of his [Chaka's] life, we have chosen only one part which suits our present purpose". Mofolo does not elaborate on what he means by "our present purpose", but simply continues with the story. By focusing on the original Sesotho text, indigenous Zulu customs, African philosophy and the diversions from historical facts, this article explores other possibilities for what could have been Mofolo's "present purpose". My reading is that he tries to plumb what comprises ethical behaviour within a traditionally-valued, pre-Christian ethos, making Chaka arguably one of the earliest philosophical, ethical investigations via the form of the novel on the African continent.
Downloads
Download data is not yet available.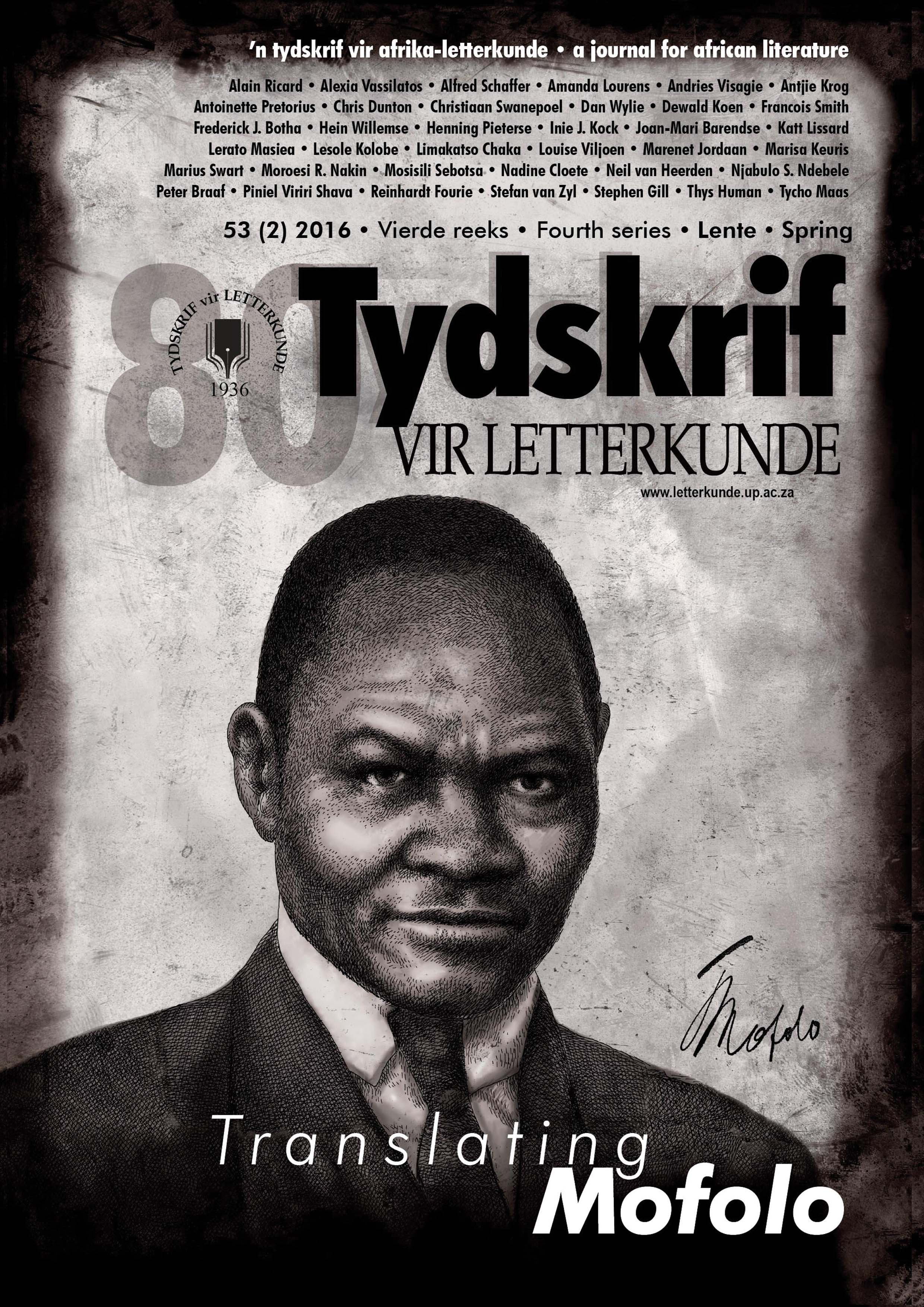 Downloads
How to Cite
Krog, A. (2016). '… oi, oi! … you must go by the right path': Mofolo's Chaka revisited via the original text. Tydskrif Vir Letterkunde, 53(2), 87–97. https://doi.org/10.17159/2309-9070/tvl.v.53i2.1466
Section
Research articles
License
Copyright (c) 2016 Tydskrif vir Letterkunde
This work is licensed under a Creative Commons Attribution-ShareAlike 4.0 International License.