'Reterritorialising' the land: Agaat and cartography
Keywords:
Agaat (Marlene van Niekerk), cartography, feminism, plaasroman
Abstract
In this article, I look at the ways in which Marlene van Niekerk's Agaat re-orders the ideas of stewardship and land ownership in the South African plaasroman by invoking notions of cartography. I argue that cartography is particularly important for postcolonial theory because writers may project spaces other than, or position themselves in the spaces between, those endorsed by dominant cultures. This is particularly significant for feminism. I argue that the story of mapmaking is important both in Jakkie's frame narrative and in the central narrative dominated by Milla de Wet and her servant Agaat. Together the female protagonists' participation in mapmaking and their use of the alphabet chart through which Milla originally taught Agaat language enables them to escape phallogocentrism. This process of liberation climaxes in their joint involvement in Agaat's embroidery. By embedding Milla's and Agaat's stories in the story of maps, van Niekerk brings about 'a new relationship to the land, to other people and to the tradition of Afrikaans literature' (Gerrit Olivier, "The Dertigers and the Plaasroman: Two Brief Perspectives on Afrikaans Literature").
Downloads
Download data is not yet available.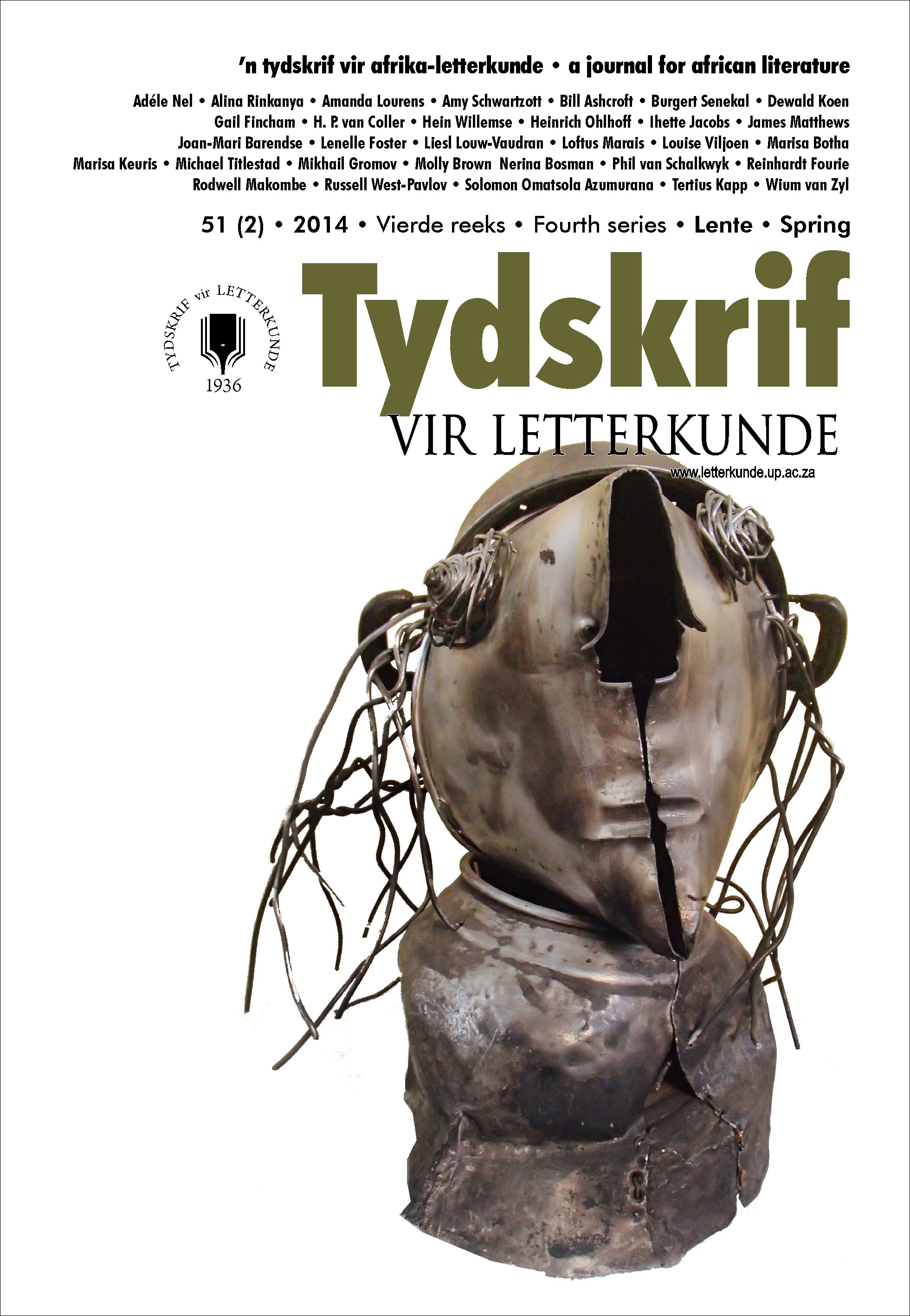 Downloads
How to Cite
Fincham, G. (2014). 'Reterritorialising' the land: Agaat and cartography. Tydskrif Vir Letterkunde, 51(2), 130–143. https://doi.org/10.4314/tvl.v51i2.10
Section
Research articles
License
Copyright (c) 2014 Tydskrif vir Letterkunde
This work is licensed under a Creative Commons Attribution-ShareAlike 4.0 International License.