Poetic devices as part of the trauma narrative in Country of My Skull
Keywords:
poetic devices, trauma narrative, Antjie Krog
Abstract
This article investigates the role of poetic devices in a trauma narrative like Country of My Skull. The nature and characteristics of a trauma narrative are described with reference to Country of My Skull and Antjie Krog's style as poet and journalist. The theory and role of figurative language in trauma narratives suggest an attempt to describe that which is indescribable and unrepresentable about traumatic events and experiences like Krog attempts to do in Country of My Skull. Different tropes like skull, language, body, sounds and landscape or country are identified and followed through the text as part of the working through of a traumatic experience. Krog is the narrator in this 'highly personal account', describing the traumatic testimonies of witnesses during the South African Truth and Reconciliation Commission. She is confronted with her own traumatic experience as secondary witness to these events as a reporter, journalist, and translator-interpreter of stories of unspeakable horror. The broadening of perspective in the different tropes shows signs of the working through of this trauma and the process of healing to the reintegration of a divided, fragmented identity and agency. 
Downloads
Download data is not yet available.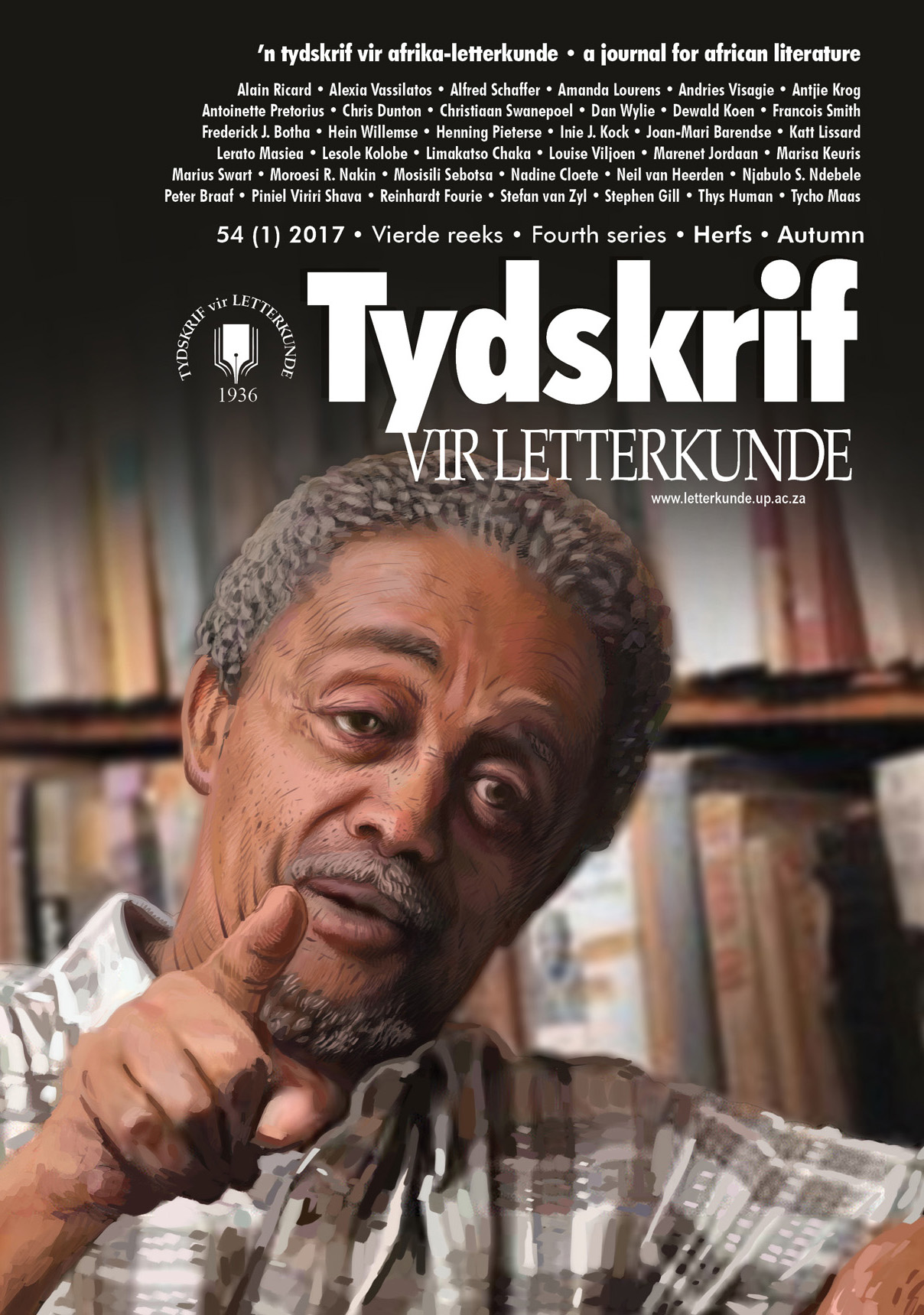 Downloads
How to Cite
Anker, J. (2017). Poetic devices as part of the trauma narrative in Country of My Skull. Tydskrif Vir Letterkunde, 54(1), 77–95. https://doi.org/10.17159/tvl.v.54i1.5
Section
Research articles
License
Copyright (c) 2017 Tydskrif vir Letterkunde
This work is licensed under a Creative Commons Attribution-ShareAlike 4.0 International License.