Die spore van Raka: Oor herskrywing en kanonisering (Deel 2)
Keywords:
Afrikaans poetry, canonization, N. P. Van Wyk Louw, rewriting, rerealisation
Abstract
Every literary system possesses a canon with the classical canon as the most stable and simultaneously the one with the most restrictive access. Writers and texts can only maintain their position within the canon through continuous rewriting: critical rewriting by literary critics (as shapers of taste and gatekeepers) and creative rewriting by fellow writers. In this study the critical rewriting (and rerealisation) of one of the most acclaimed and seminal texts in Afrikaans literature, Raka (1941), by N. P. van Wyk Louw is scrutinized. Since its publication this verse epic has been firmly entrenched in the classical Afrikaans literary canon and its continuous rewriting / rerealisation can act as a case study of how a literary "masterpiece" is dependent on institutional relationships, relevant characteristics and strategic position-taking within a literary field in order to retain this status. In this second and concluding part of this study, the specifics of Raka's rewriting / rerealisation is discussed utilising two supplementary typlogies as heuretical tools. In this survey of the rewriting / rerealisation the focus is on the continuallly changing ideological and poetical paradigms underpinning such processes.
Downloads
Download data is not yet available.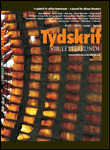 Downloads
How to Cite
Van Coller, H., & Van Jaarsveld, A. (2010). Die spore van Raka: Oor herskrywing en kanonisering (Deel 2). Tydskrif Vir Letterkunde, 47(2), 113–128. https://doi.org/10.4314/tvl.v47i2.60631
Section
Research articles
License
Copyright (c) 2010 Tydskrif vir Letterkunde
This work is licensed under a Creative Commons Attribution-ShareAlike 4.0 International License.