Die 'moeilike reis': Die skryf van 'n lewensverhaal oor 'n kontroversiële broer
Keywords:
biography, German Children's Fund, German orphans, Lothar Neethling, Truth and Reconciliation Commission
Abstract
The essay reflects on the "difficult journey" undertaken when the essay writer was tasked to write the life story of her adoptive brother, the late lieutenant-general Lothar Neethling (1935–2005). His life story is a remarkable one: the author's parents adopted this German war orphan in 1948 in his early teens; he became an exceptionally well qualified scientist and at the age of 35 he became the head of the South African Police Force's forensic laboratory. The laboratory was instrumental in solving many crime-related cases during the period of National Party rule. Towards the end of 1989 newspaper reports implicated Neethling personally as the source of poison used against African National Congress activists. Although he ultimately won his case of defamation on appeal against these newspapers he was not exonerated unconditionally. The biographer reflects on her approach in writing his biography, the difficulties of balancing kindred loyalty, personal and collegial affinities and her objective to portray the life of a complex human being.
Downloads
Download data is not yet available.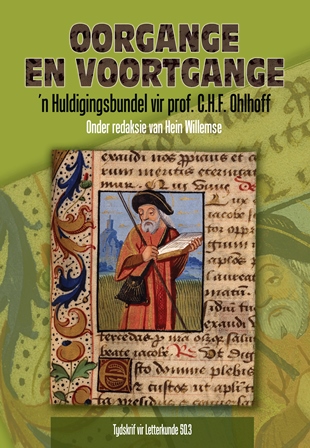 Downloads
How to Cite
Jordaan, A. (2013). Die 'moeilike reis': Die skryf van 'n lewensverhaal oor 'n kontroversiële broer. Tydskrif Vir Letterkunde, 50(3), 121–134. https://doi.org/10.17159/tl.v50i3.5116
Section
Research articles
License
Copyright (c) 2013 Tydskrif vir Letterkunde
This work is licensed under a Creative Commons Attribution-ShareAlike 4.0 International License.