Like family: Domestic workers in South African history and literature (Ena Jansen)
Keywords:
Ena Jansen, South African literary theory, domestic workers
Downloads
Download data is not yet available.
References
Baderoon, Gabeba. "The ghost in the house: Women, race, and domesticity in South Africa." Cambridge Journal of Postcolonial Literary Inquiry, vol. 1 no. 2, 2014, pp. 173-188. DOI: https://doi-org.uplib.idm.oclc.org/10.1017/pli.2014.17
Jansen, Ena. Soos familie. Stedelike huiswerkers in Suid-Afrikaanse tekste. Protea Boekhuis, 2015.
Pratt, Mary Louise. Imperial eyes. Travel writing and transculturation. Routledge, 1992.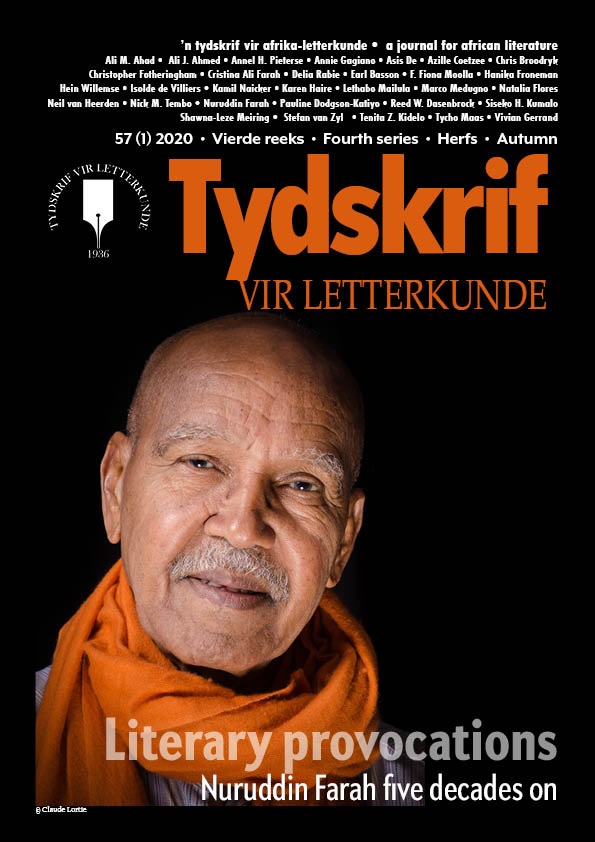 Downloads
How to Cite
Coetzee, A. (2020). Like family: Domestic workers in South African history and literature (Ena Jansen). Tydskrif Vir Letterkunde, 57(1), 145–146. https://doi.org/10.17159/2309-9070/tvl.v.57i1.7840