Land, botho and identity in Thomas Mofolo's novels
Keywords:
botho, nationhood, self-identification, Thomas Mofolo
Abstract
Mofolo's novel Pitseng (1910) (Pitseng: The search for true love) is a conversion narrative which deals with the transition of society from tradition to modernity. The author utilises a double quest narrative and a love story to represent major challenges facing the Basotho nation of the colonial epoch. The protagonist Katse is an evangelist who brings literacy and Christianity to the Pitseng valley where his predecessors have failed because of their lack of compassion for rural society. Katse's success is based on his humanistic approach to the Christian message. He becomes a role model for two young Christians, Alfred Phakoe and Aria Sebaka, who marry through his influence and become members of the future elite of a nascent modern Lesotho. The intention of this article is to demonstrate the link between Lesotho's social history and the manner in which Mofolo represents the landscape, language, culture, religion and national history in his work to forge a positive image of a na- tion arguing for economic and political autonomy. Mofolo's writing relies heavily on history and various discourses of the 1880s and the early 1900s to create a historically meaningful text which brings to light the interconnectedness between the real and the fictive.
Downloads
Download data is not yet available.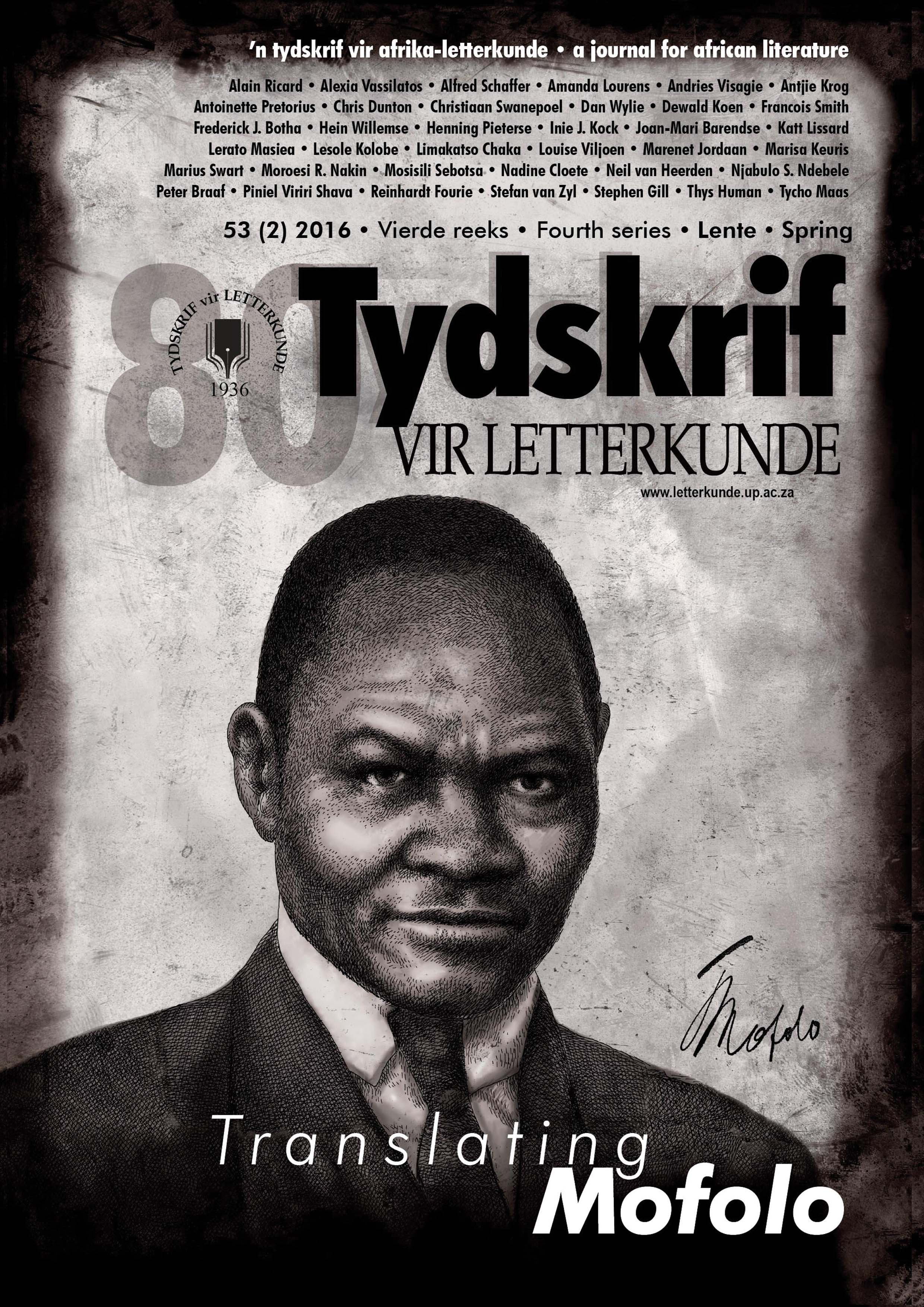 Downloads
How to Cite
Chaka, L. (2016). Land, botho and identity in Thomas Mofolo's novels. Tydskrif Vir Letterkunde, 53(2), 63–86. https://doi.org/10.17159/tvl.v.53i2.5
Section
Research articles
License
Copyright (c) 2016 Tydskrif vir Letterkunde
This work is licensed under a Creative Commons Attribution-ShareAlike 4.0 International License.