Introduction: ghostly borders
Keywords:
Afroeuropean, the (in)visibility of blackness, border-crossings, mapping (un)belonging
Downloads
Download data is not yet available.
References
Al Malik, Abd. Gibraltar. Atmosphériques/Universal, 12 June 2006.
El-Tayeb, Fatima. European Others: Queering Ethnicity in Postnational Europe. U of Minnesota P, 2011.
Gbdamosi, Raimi. "What Is This Afroeuropean?" Afroeurope@n Configurations: Reading and Projects. Ed. Sabrina Brancato. Cambridge U P, 2011.
Gilroy, Paul. The Black Atlantic: Double Consciousness and Modernity. Harvard U P, 1993.
Gilroy, Paul. There Ain't No Black in the Union Jack. Routledge, 2013.
Glissant, Édouard. Poetics of Relation. Trans. Betsy Wing. U of Michigan P, 1997.
Gordon, Avery F. Ghostly Matters: Haunting and the Sociological Imagination. U of Minnesota P, 2008.
McKittrick, Katherine. Demonic Grounds: Black Women and the Cartographies of Struggle. U of Minnesota P, 2006.
Ngũgĩ wa Thiong'o. Decolonizing the Mind: The Politics of Language in African Literature. James Currey, 1986.
Sharpe, Christina. In the Wake: On Blackness and Being. Duke U P, 2016.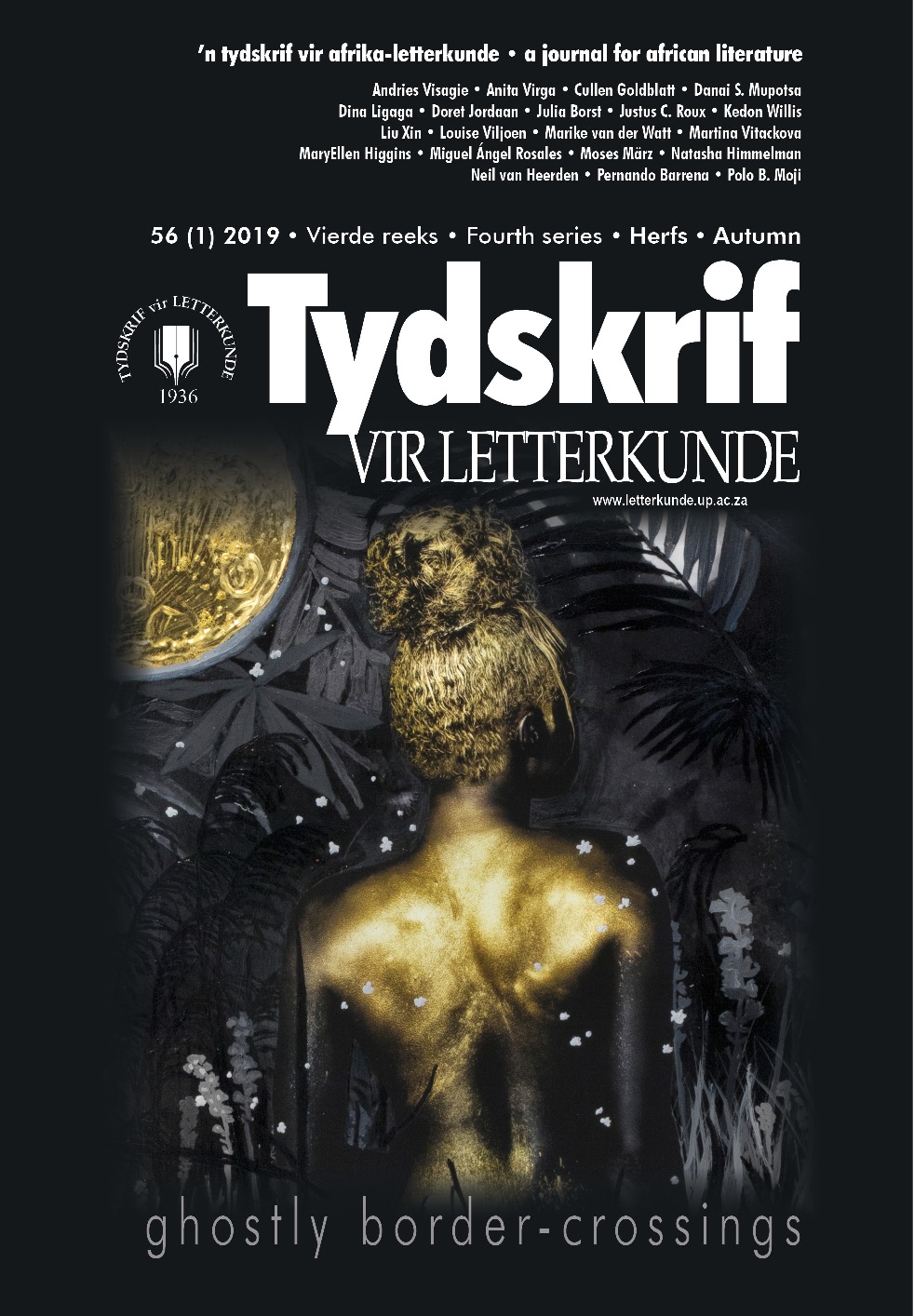 Downloads
How to Cite
Moji, P. B., & Himmelman, N. (2019). Introduction: ghostly borders. Tydskrif Vir Letterkunde, 56(1). https://doi.org/10.17159/2309-9070/tvl.v.56i1.6265
License
Copyright (c) 2019 Tydskrif vir Letterkunde
This work is licensed under a Creative Commons Attribution-ShareAlike 4.0 International License.