Uit die kroes (Lynthia Julius)
Keywords:
Afrikaans, Poetry, Feminism, Colourism, Texturism, Race, Bruin, Afrikaanse poësie, Lynthia Julius
Downloads
Download data is not yet available.
References
Hurston, Zora Neale. Dust Tracks on a Road: A Memoir. Amistad, 2006.
Norwood, Kimberly Jade. Color Matters: Skin Tone Bias and the Myth of a Postracial America. Routledge, 2013.
Schoeman, Karel. Kinders van die Kompanjie: Kaapse lewens uit die sewentiende eeu. Protea Boekhuis, 2006.
"Uit die kroes: Ronelda S. Kamfer gesels met Lynthia Julius". Facebook. 27 Augustus 2020. https://www.facebook.com/NBPublishers/videos/795082364567399/. Geraadpleeg 4 Maart 2021.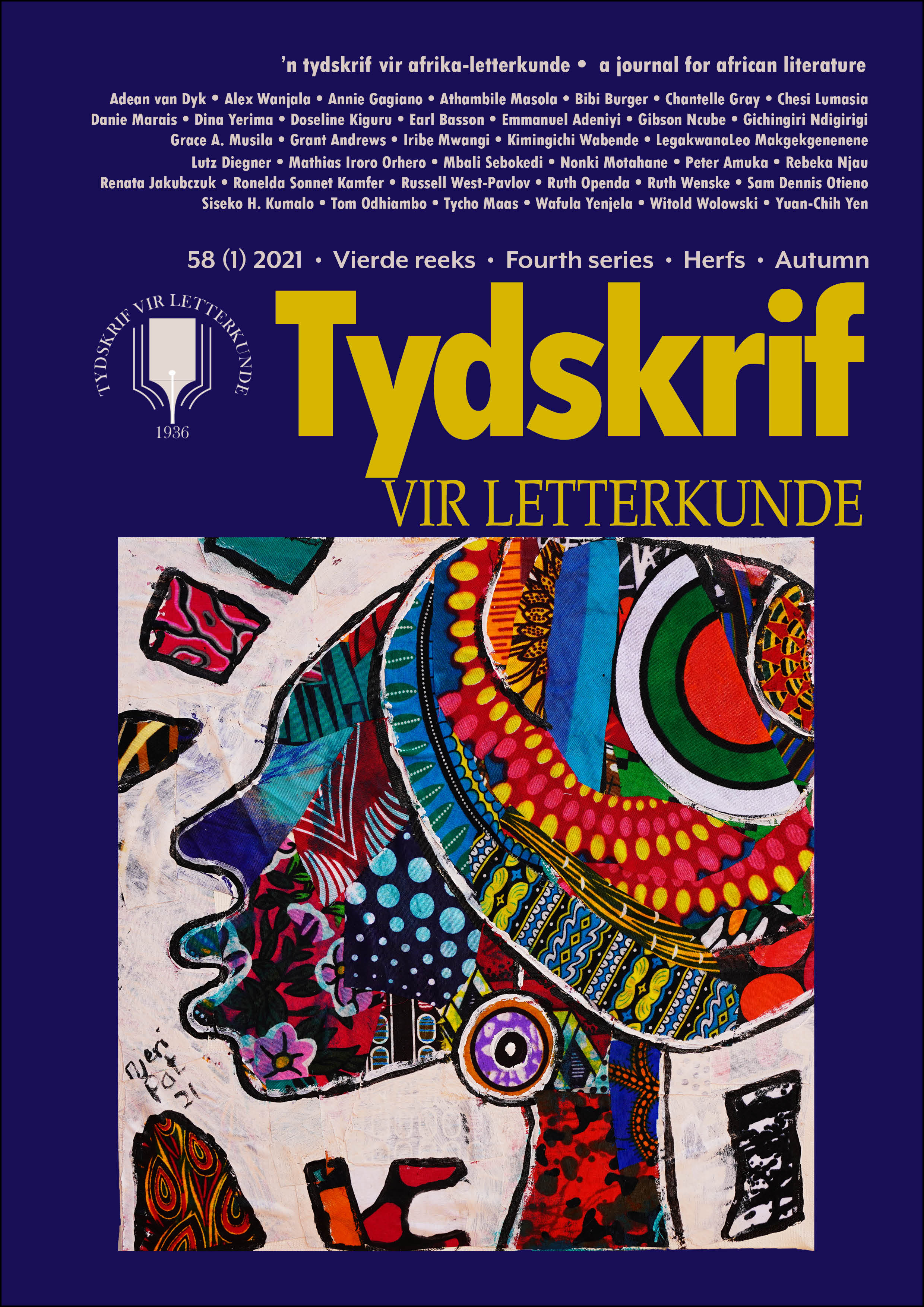 How to Cite
KamferR. (2021). Uit die kroes (Lynthia Julius). Tydskrif Vir Letterkunde, 58(1), 184-185. Retrieved from https://letterkunde.africa/article/view/9164
Copyright (c) 2021 Tydskrif vir Letterkunde
This work is licensed under a Creative Commons Attribution-ShareAlike 4.0 International License.